I've been looking forward to writing this review about the SNOO bassinet.  I know a lot of mamas have been waiting to read this so  I apologize for the delay!  It's been a crazy 5 months…

Having a baby is seriously the hardest thing in the world.  Having more than one is a whole other level!  Hats off to all mamas out there.  Mom life is no joke. However I have to admit, having Meadow Ivy has been a much better and easier experience for so many reasons.  Today I'll be answering all your questions about the SNOO smart sleeper!
SNOO is a responsive baby bassinet that boosts a baby's sleep by combining gentle rocking with soothing white noise and snug, safe swaddling. Created by Dr. Harvey Karp (The 5 S's, Happiest Baby on the Block), SNOO helps babies by imitating the calming sensations of the womb.  You can control the SNOO directly from your iPhone and it also tracks your baby's sleep.  Amazing!  It also has different levels of motions, volume and responsiveness.  I kept ours on baseline, normal volume and low responsiveness.  There is also a motion limiter.  I kept mine at level 2.  You can decide when you want the SNOO to start logging sleep each day.  I started it at 7 am.  This will all make sense once you download the app.  It's so easy to use and I love tracking her sleep.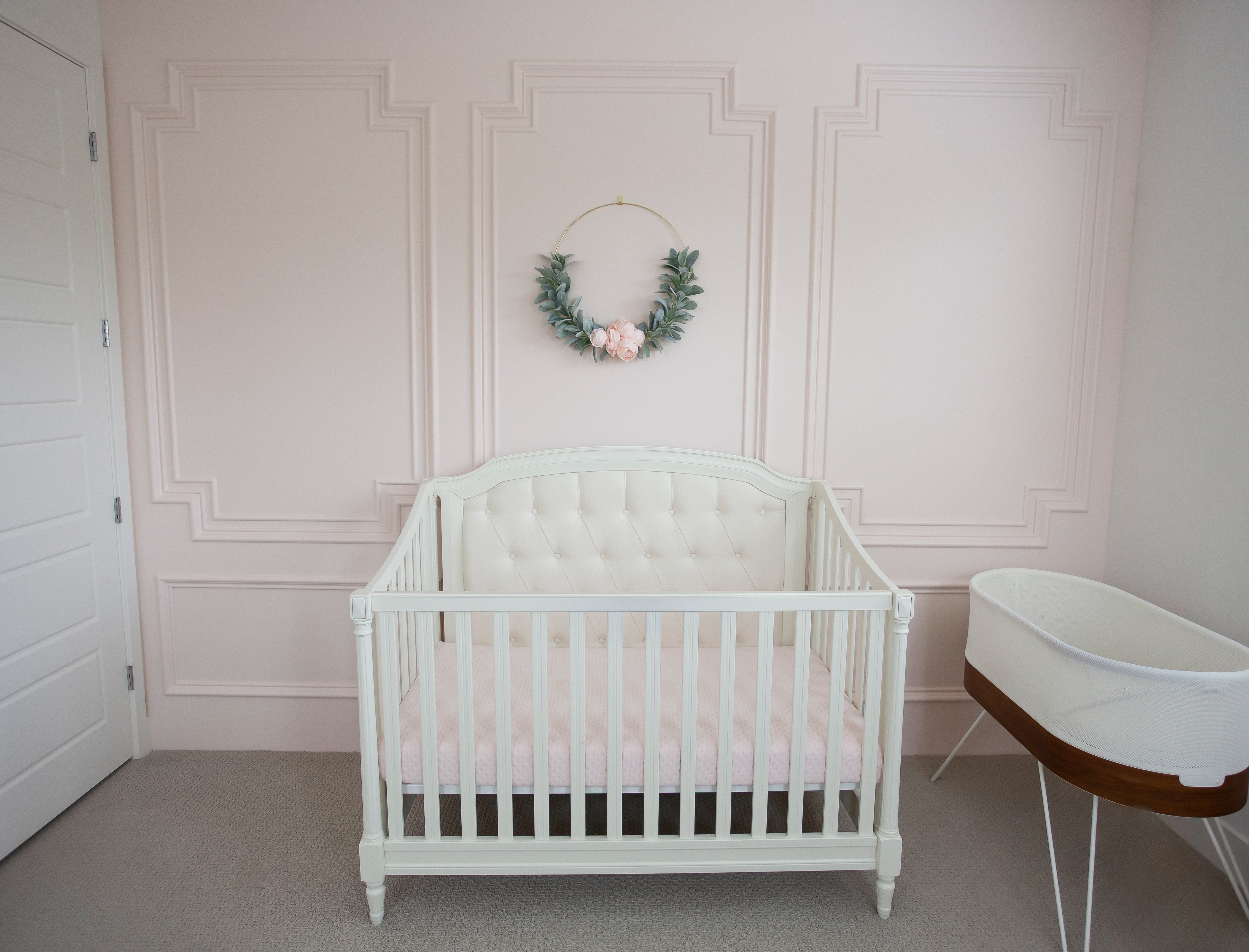 Every baby is different so I can only attest to my own experience and share how it worked for us.  What will work for some won't work for others so it just all depends.  For me, I can honestly say without a question, 100% yes it works!  I was really sleep deprived when I had Milan and the SNOO really saved me with Meadow Ivy.  You can see below how she slept through the night 8-9+ hours at only 3-4 months old!
This retails for $1395.  It's not cheap however it's totally worth it in my opinion.  You also have option to rent it for $129/month which averages out to be $4.25/day.  Personally there is nothing worth more than getting some rest as a parent especially in the first 6 months.
Here is what you get:
– SNOO smart sleeper bassinet
– 3 white SNOO Sacks (S,M,L) made with organic cotton
 – SNOO sheet made of GOTS certified organic cotton
 – Mattress and water-resistant cover
– Unlimited access to sleep consultants, 7 days/week
– 1-year limited warranty
After using it for almost 6 months, I can say without a doubt or question in my mind that YES it is absolutely worth it.  I've used it every single day since I brought Meadow Ivy home from the hospital.  SNOO is the "safest baby bed ever made" featuring a new swaddle that securely attaches to the sleeper to prevent rolling over, guaranteeing baby stays on its back when used correctly.  This peace of mind as a parent that this gives is worth every penny.  I would definitely recommend it.  I'm slowly weaning Meadow off of it so I can transition her into her crib after 6 months.  There is only one downside that I found was that the velcro tends to wear off after awhile.  This could be my fault since I tend to over wash things.  My advice is to wash your SNOO sacks separately (and with the velcro closed) on delicate.  Air dry or if you want to use the dryer, use delicate/fluff dry.  This method seemed to help the velcro last longer.
On a side note, I would also recommend the Sleepea swaddle!  Out of all the swaddles I've used for both babies, this one is by far the easiest (and it's organic)!  I wish I had this with Milan.  It would have saved me so much frustration. They are currently on sale…buy 1, get 2 free!
Crib: Pottery Barn Kids Blythe Crib | Mattress: Nook Sleep | Bassinet: c/o SNOO | Wreath: Foxtail and Mint
Milan's Outfit: Top: c/o Morning Lavender (size 4T) | Skirt: c/o Morning Lavender (size 4T) | Bow clip: c/o Elle Bowtique
Disclaimer: The SNOO was gifted to me.  All opinions are my own.