Miss Meadow Ivy turns ONE.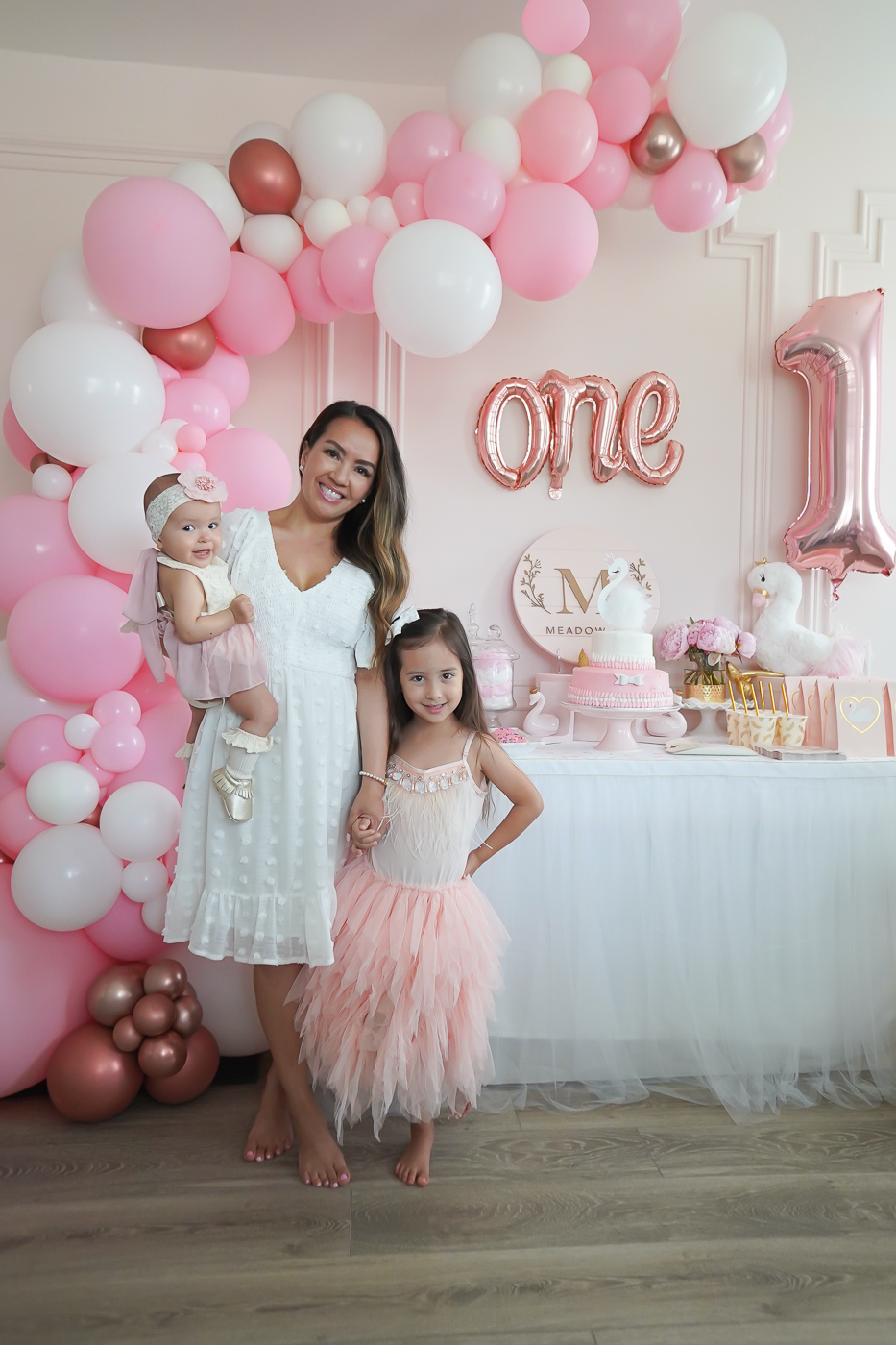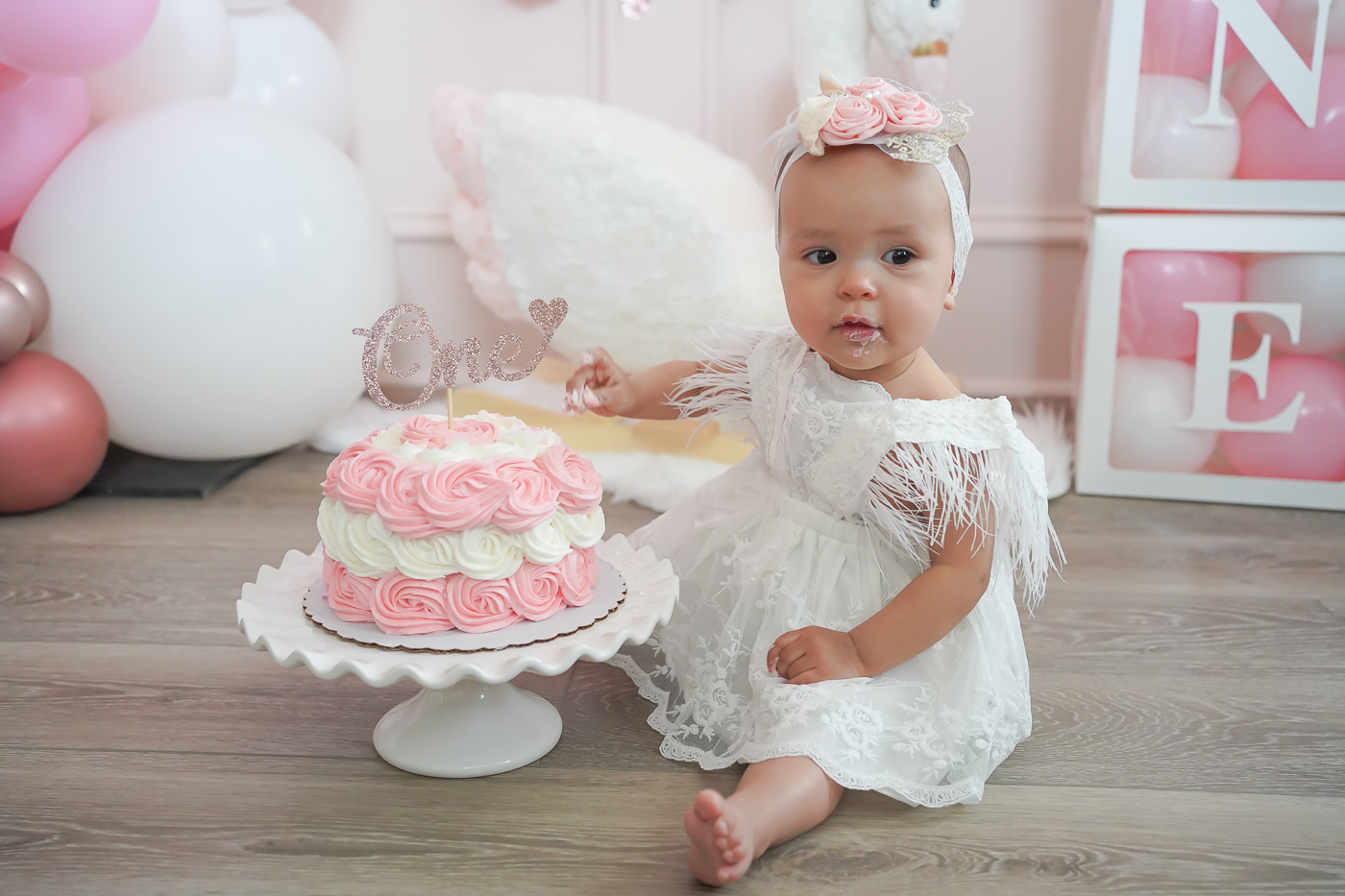 Swan rocker (comes with a matching plushie) HERE
Outfits: My dress HERE (size small) | Meadow Ivy's pink lace dress HERE and swan feather dress HERE + feather headband HERE | Milan's feather dress HERE

Decorations: Swan cake topper | Swan cupcake topper | One balloon kit | Swan feather cups | Gold straws | Swan paper plates | Swan napkins | Swan party favor bags | #1 balloon | Smash cake topper (rose gold one) | Tulle table skirt | ONE boxes (with balloons) | Swan confetti | Swan rocker toy set (includes matching plushie) | Similar balloon garland HERE and HERE
ONE. I can't even believe it.  This past year has been so amazing despite a global pandemic.  I gave birth to this incredible little human being.  Meadow Ivy is beyond anything and everything I could have ever asked for or even dreamt of.  Words cannot begin to describe the joy she has brought to our little family.  She's truly something special.  Meadow is the calmest and happiest baby I have ever met.  She eats anything and everything I give her.  Her favorite foods are spaghetti and meatballs, green peas, yellow mangos and nectarines.  Sleeps 12+ hours straight through the night.  Smiles and laughs all the time.  Her first word was dada but I finally got a mama twice on her birthday.  She has made being a mommy of two so easy.  We all can't get enough of her.  Happy Birthday Meadow Ivy!  We love you so much.
The past two years have been the best years of my entire adult life.  I've experienced more happiness and amazing experiences than I thought was possible.  Meeting the love of my life, getting engaged, giving Milan a baby sister and having a second baby is SO surreal.  It's hard to process.  All I've ever wanted was a family.  I have that now and more.  Feeling so grateful and my heart is overflowing.  Don't EVER give up on true happiness or your dreams.  They do come true even when you think there is no hope.  XO